Hyde Nightclub Las Vegas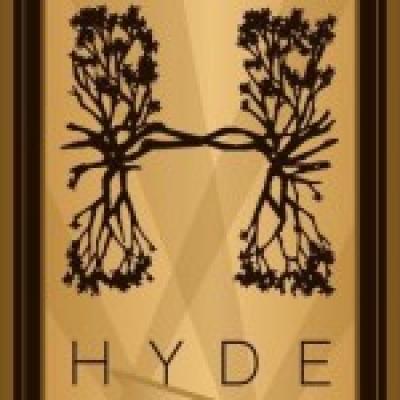 Hyde Nightclub Las Vegas
3600 Las Vegas Boulevard South Las Vegas, NV 89109-4339
800-956-3809
21+
5pm-4am
Upscale Attire
Call (702) 900-5386 for Table Reservations.
Overlooking the iconic Fountains of Bellagio, Hyde Bellagio will mark the first-ever nightlife experience in Las Vegas from sbe and globally acclaimed design icon Philippe Starck. sbe Founder, Chairman and CEO Sam Nazarian collaborated with Bellagio to deliver this spectacular 10,000-square-foot, indoor/outdoor venue.
The mystery of Hyde Bellagio begins with an opulent Italian villa lost centuries ago. The space was said to have been the property of a famed Renaissance artist, best known for tailoring seductive grand festival masks. With an eclectic and refined taste, the artist fashioned his surroundings with worldly treasures, complemented by Italian marbles, reclaimed woods, lavish chandeliers, and towering glass doors that led to a secluded Tuscan garden. Rediscovered as Hyde Bellagio, the villa has been artfully brought back to life by visionary design icon Philippe Starck. Boasting a seamless indoor/outdoor space and floor-to-ceiling windows, Hyde Bellagio features an expansive terrace that showcases Las Vegas' most celebrated landmark, the Fountains of Bellagio. Elevating the décor, Hyde Bellagio introduces an exclusive early-evening experience beginning at 5 p.m. highlighted by an award-winning mixology program and a menu of intriguing small plates from Circo. Long after the sun sets, Hyde Bellagio evolves into Vegas' hottest nightlife destination, with 40 VIP tables, a diverse rotation of DJs and live performances.
Introducing LOST ANGELS Tuesdays at Hyde. LOST ANGELS represents a select gathering of insiders and influencers from Vegas and around the world, celebrating the culture, sound and style of Los Angeles from the exclusive confines of Hyde Bellagio. With an energy that's rogue, sexy and uncompromising, LOST ANGELS provides VIP experience for women and showcases an unprecedented rotation of DJs and musicians whose art has come to define LA's transcendent culture.